0-4:50 Intro/Feedback, 4:51-9:13 Recap, 9:14-26:13 Plot, 26:14-36:20 Character, 36:21-42:18 Tricks/Quotes, 42:19-End Outro/Sign Offs.
What did that wall do to Roy?
Dress that guarantees a second date? I can't argue.
Roy is a dick to cars.
Deathstroke!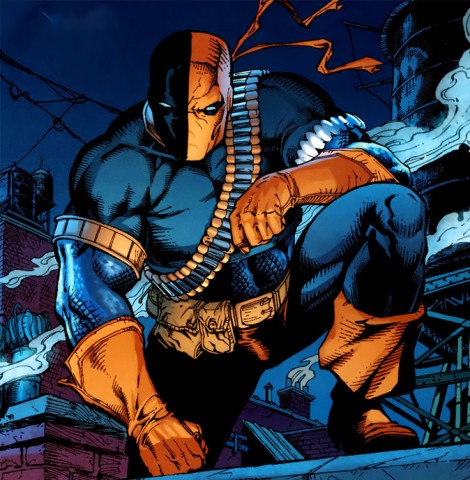 From the comics. Still not sold on the mask.
As always, thanks for listening. Check out links to our other shows up top.
Join us next week for "Tremors."