Start-19:17 Intro/Recap, 19:18-27:26 Comic Connections, 27:27-42:31 Plot, 42:32-56:01 More Plot, 56:02-60:39 Character/Quotes, 60:40-End Outro/Credits.
Canary Scream!!
Laurel's "Wall of Weird"
Great shot of Arrow sneaking up on Tony Daniel
Doll!
Why is Slade such a klutz?
Another great shot of arrow.
"This Slade is on fire!"
Great shot of canary.
Merlyn's back!! Psych!
Ollie and Slade are stuck on Amazo.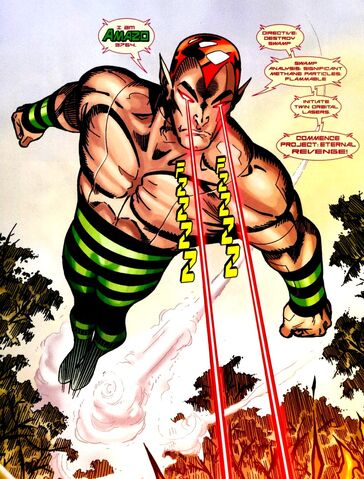 Comic Amazo.
Join us next week for our discussion of Crucible. Check out our other podcasts at the top of the page and please rate and review us on iTunes. Thanks for listening!